Designed with ease of use in mind, Can Trench Steel Road Plates include flush mounted pick points to allow for easy, balanced handling with no protrusion above the Steel Road Plates surface.  Ideal for contractors, municipalities and utility companies, for use in street crossing, trench covering, temporary access over unstable terrain and avoiding unnecessary back filling.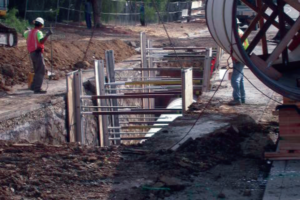 At Can Trench, we offer extensive Engineering Services, Premium  Shoring Products and Trench Safety  Training.

If you searching for additional information about our Services and products. Please follow bellow button  "Contact Us" in order to get in touch with us.