The steel sheeting guide frame system would provide proactive soil support through excavation as the guide frame is placed at the top of the excavation and then steel sheets are inserted through the frames to the depth of the excavation. The placement of the sheets also allows for flexible placement to accommodate crossing utilities as was present in this project.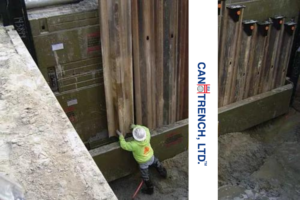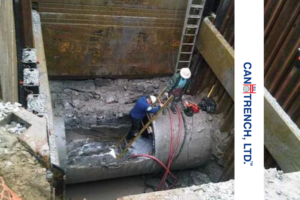 At Can Trench, we offer extensive Engineering Services, Premium  Shoring Products and Trench Safety  Training.

If you searching for additional information about our Services and products. Please follow bellow button  "Contact Us" in order to get in touch with us.